23 Aug 16
Initial Resources — California AB 802 Support
===========================================================
Prime Contract
I have read once, the text of Contract 400-12-XXX
Nonresidential Science Technical Support, dated 26 July 2013, in particular Exhibit A.
AB-802 Background Reading -here-
http://www.energy.ca.gov/benchmarking/
Mayors' Announcement -here-
A Regional Approach to Tally and Reporting

There are formal planning districts in the State of California,
representing more than 90% of the state's population. Each is
composed of member counties. It is convenient to a statewide mapping
effort to track and focus based on the following divisions:
 region_id |     region_name     
-----------+---------------------
         1 | northern_california
         2 | sierra
         3 | bay_area
         4 | sacramento
         5 | central_valley
         6 | central_coast
         7 | southern_california
         8 | san_diego

1) Northern counties (very low populations)
2) Sierra counties (very low populations)
3) Association of Bay Area Governments
http://www.abag.ca.gov/
4) Sacramento Area Council of Governments
http://www.sacog.org/
5) Central Valley
6) Central Coast
7) Southern California Association of Governments
http://www.scag.ca.gov/
8) San Diego Association of Governments
http://www.sandag.org/
A preliminary survey of county GIS resources -here-
US Census — Place Definitions Overview -here-
Resources for Openstreetmap Los Angeles Buildings Import
* Geofabrik Openstreetmap Extracts, California -here-
* Los Angeles Geoportal Data -here- Notes -here-
* Openstreetmap Extract API Server Links -here-
* OSM Hollywood Hills Extract -BINARY-
Openstreetmap LA Buildings Import Samples
Custom Tags Question -here-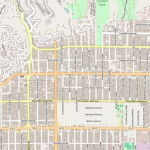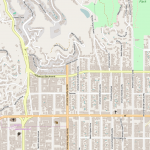 CoStar MultiFamily POINT Test
———————————
——————-
17 Aug 16
Insights for California NonResidential Engineering Kickoff
===========================================================
An attempt to catch some of the Big Ideas of the project
* Buildings have a natural identification – location
using the location as a primary identifier with GeoHash
* This is an inventory of buildings
– not addresses
– not rendering of buildings into web screens or mobile
– not parcels
– many secondary data uses are possible, but keep it clear
* Stats approach, not only Librarianship
– there are statistical views of accuracy and completeness
– coverage is "mostly" solved (see What is a Building Footprint)
* An inventory is not a surveyors record
– location accuracy is always challenging for fundemental reasons,
but location in California is especially challenging due to seismic activity
* What is a building footprint, anyway ?
– awnings, covered parking
– connected walkways
– unusual architecture
– mixed uses, landscape integration
* This is not OpenStreetMap, but synergy is important
– an in age of local officials doing tallys by hand, tasks could last years
and still have inconsistant results
– volunteered public data has a big role, and getting bigger
OSM uses data integrity checks, culture, attribution, and tools to keep growing
– OSM Board Member Mikel Maron says
"OSM is on track to become the largest geographics data set in the world"
– LA Buildings Import project setting new precendents in 2016
– buildings are an active topic in OSM globally
– we dont care about "vector tiles" (yet)
* Distraction is Important, but has to be kept in Check !
– very interesting delivery options, renderings, linked data, repurposing
available, AND a huge time sink
– Intellectual freshness is important to great results, and
tech interoperability helps with freshness, verification,
so, use the tech, but keep AGILE checks on distraction
The next visualzations are from a previous study of residential parcels..
* Heatmap for State-wide inventory
* Hex Cells for statistical analysis of proximate value
* POINT geometry for human viz of local development patterns
–
click for larger view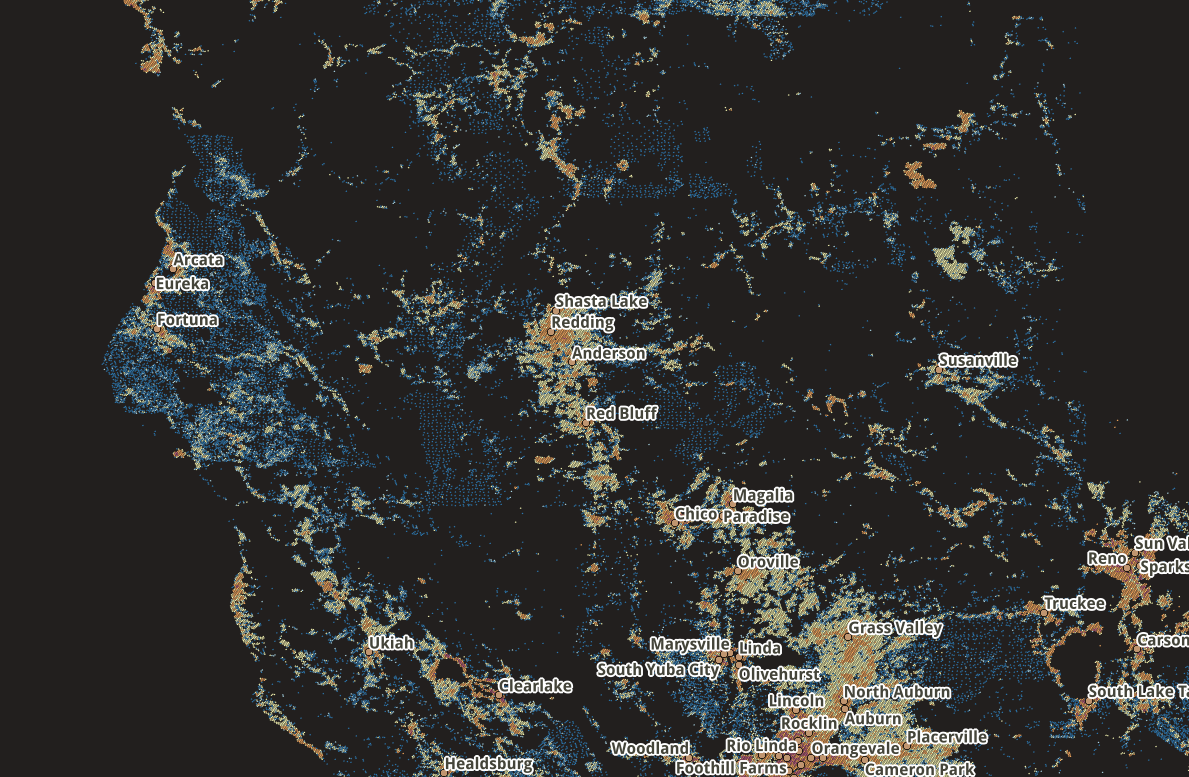 ---
these are snapshots taken from my internal development environment. The data you see here is the "inventory" of residential real-estate.. Anything to do with current owner, past history, current status and more are related to, but not the same as, these "match core" addresses..
As I said on the phone, the US Postal mailing address seems to be the number one matching criteria. with the physical location a close second.. Any time there is new information, it has to be matched first and foremost.
I have a lecture at 19:00, so more later… -Brian
---